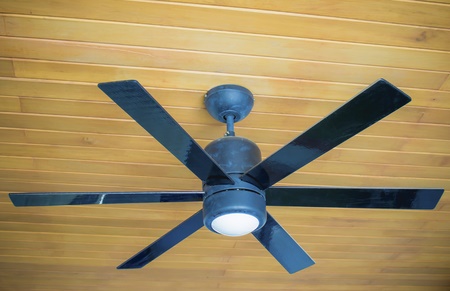 THE PRODUCT:
A ceiling fan is a non-portable device that is suspended from a ceiling for circulating air via the rotation of fan blades.
THE STANDARD:
Building upon standards enacted by Maryland and considered by states, the Energy Policy Act of 2005 required that ceiling fans be controlled separately from lights, have more than one speed, and have a switch to reverse action of the fan blades (to match differing air circulation requirements for the heating and cooling seasons).
The Energy Policy Act of 2005 (EPAct) established prescriptive standards for ceiling fans, which require that ceiling fans have adjustable speed controls, for example. In January 2017, the Department of Energy updated the standards for ceiling fans, establishing minimum energy efficiency levels, expressed as airflow delivered in cubic feet per minute (CFM) per unit of power consumption in watts (W). The efficiency of ceiling fans can be improved by using more-efficient motors and fan blades and by simply optimizing the fan design such as by adjusting the blade pitch. 
The new standards for ceiling fans take effect in January 2020.
The DOE website has information for manufacturers and consumers about qualifying products, including a Frequently Asked Questions document.