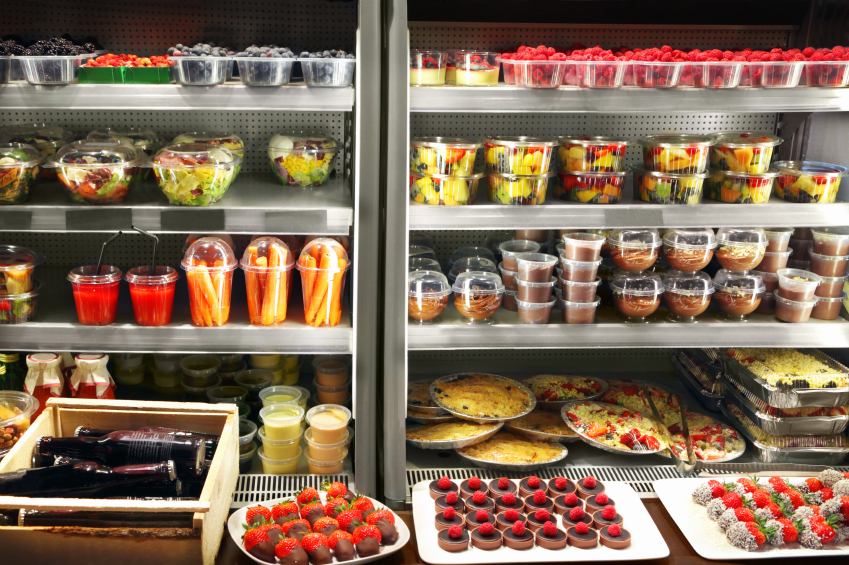 THE PRODUCT:
Commercial refrigeration equipment includes refrigerators and freezers used in supermarkets, convenience stores, restaurants and commercial kitchens. Commercial refrigeration equipment can either be "self-contained," where the refrigerated case and the complete refrigeration system are combined into a single physical unit, or "remote condensing," where the condensing unit is located remotely (typically outdoors) from the refrigerated case.
THE STANDARD: 
The Energy Policy Act (EPAct) of 2005 set standards for "reach-in" refrigerators and freezers which went into effect January 1, 2010. In January 2009, DOE issued new standards broadening the scope to include ice-cream freezers, self-contained equipment without doors, and remote-condensing equipment. These standards went into effect January 1, 2012.
In February 2014, DOE published a final rule updating the standard levels. The standards for commercial refrigeration equipment include separate product classes for equipment with and without doors, and the standards are much less stringent for open cases than for cases with doors. The new standards will reduce energy consumption by more than 40% for solid-door "reach-in" refrigerators and freezers, and by 28% and 12% for glass-door supermarket refrigerator and freezer cases. DOE estimates that commercial refrigerators and freezers meeting the new standards sold over thirty years will reduce U.S. electricity consumption by 340 billion kilowatt hours and save businesses $12 billion. The standards will reduce CO2 emissions by 142 million metric tons, which is equivalent to the annual emissions of 30 million cars.
The standards go into effect in March 2017.
KEY FACTS:
Refrigeration accounts for about 7% of the total energy consumed by commercial buildings. Technology options for improving the efficiency of commercial refrigeration equipment include LED lighting and occupancy sensors, high-performance glass doors, and high efficiency motors.