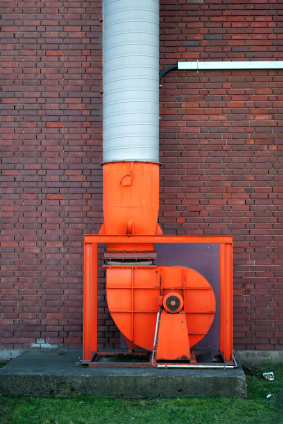 THE PRODUCTS:
A fan is a device which provides a continuous flow of a gas, typically air. Fans are generally classified as axial, centrifugal, or mixed flow. Axial fans move an airstream along the axis of the fan, while centrifugal fans accelerate the airstream radially. Mixed flow fans combine characteristics of axial and centrifugal fans.
THE STANDARD:
There are currently no national standards for commercial and industrial fans. DOE published a framework document for fans in February 2013 and published a notice of data availability prior to a 2015 DOE-sponsored negotiated rulemaking. A final rule for these products is expected in 2016 with an expected effective date of 2021.
KEY FACTS:
Commercial and industrial fans are used in a wide variety of applications such as commercial building HVAC systems, cooling towers, commercial kitchen exhaust systems, and agricultural ventilation. Technology options for improving fan efficiency include improved aerodynamic design, blade shape, material selection, and housing design.