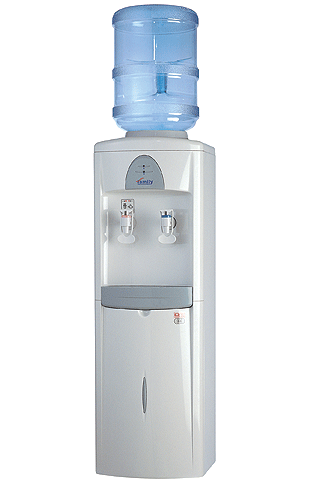 THE PRODUCT:
Water dispensers are commonly used in both homes and offices to store and dispense drinking water. "Hot and cold" water dispensers tend to be much less efficient than "cold only" dispensers because they must maintain water tanks at two temperatures in a small space.
THE STANDARD:
Seven states and the District of Columbia have adopted performance standards for "hot and cold" dispensers: California, Connecticut, Maryland, New Hampshire, Oregon, Rhode Island, and Washington. The standards match EPA ENERGY STAR Version 1.3 criteria which specify maximum standby energy of 1.2 kWh per day. If federal standards were adopted at this level, savings per unit would amount to 266 kWh per year or approximately $30. New ENERGY STAR specifications became effective February 1, 2014. Maximum energy use per day varies depending on the type of unit (storage, on demand, hot and cold, cold only and cook and cold.)
DOE is not currently required to set standards for these products.
KEY FACTS:
According to EPA's ENERGY STAR website, a standard hot and cold water cooler can use more energy than a large refrigerator. In total, bottled water dispensers use more than 7 billion kWh/year in the U.S. ENERGY STAR-certified water coolers could save more than $240 over the lifetime of the unit. Options for reducing wasted energy include improved separation of hot and cold water, more insulation between the tanks, and improving the chilling mechanisms.