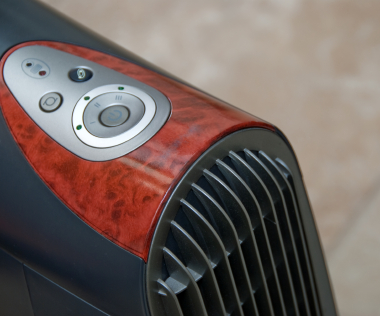 THE PRODUCT
Air purifiers (also known as room air cleaners) are portable, electric appliances that remove fine particles, such as dust and pollen, from indoor air.
THE STANDARD
No federal standards currently exist for this product. The District of Columbia and Nevada adopted standards for air purifiers in 2021. The standards are similar to the specifications in Energy Star Version 1.2 which took effect in July 2004. For products with a Clean Air Delivery Rate (CADR) for smoke greater than 30, the standards specify ratios of CADR for smoke per watt for various sized products, set maximum standby levels of 2 Watts for Wi-Fi network connected products and 1 Watt for models without a network connection, and limit ozone levels to less than or equal to 50 parts per billion (ppb).
KEY FACTS
According to ENERGY STAR, air purifiers which meet the ENERGY STAR criteria are 40% more energy efficient than standard models. Consumers can save about 340 kWh per year amounting to about $270 over the lifetime of the product.
The most common type of air purifiers clean the air through the use of filters and fans. Some some incorporate ion generators which introduce a small amount of ozone into the air as a byproduct, usually less than 50 ppb. Ozone generators, which reduce microorganisms by introducing ozone into the room environment produce levels of ozone much higher than 50 ppb and would not meet the standard.