Featured Items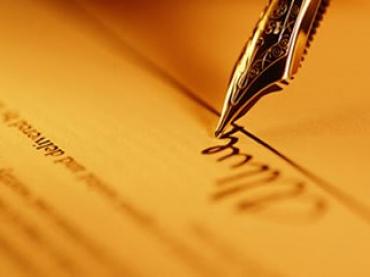 Senator Shaheen, Representative Welch, and 50 cosigners send letter to Energy Secretary Granholm and Acting OMB Director Young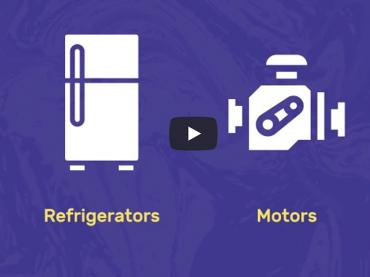 In the lead-up to COP26, the SEAD Initiative and partners have launched the Product Efficiency Call to Action, with the goal of doubling the efficiency of four priority products that account for 40% of global energy consumption by 2030.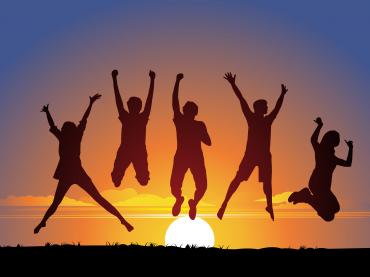 New analysis from the International Energy Agency (IEA) and the 4E Technology Collaboration Program demonstrates that policies which introduce minimum efficiency performance standards and energy-consumption labelling on appliances and equipment have led to reduced power consumption, lower carbon emissions, and increased cost savings for consumers.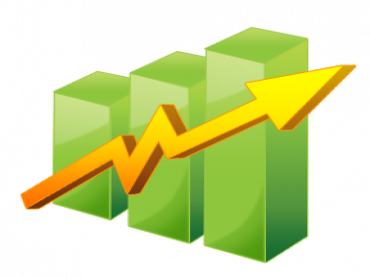 By law, the U.S. Department of Energy (DOE) must review each national appliance standard every six years and publish either a proposed rule to update the standard or a determination that no change is warranted. If DOE publishes a proposed update, a final rule is due two years later. In addition, Congress set unique review schedules for a few products. As of March 2021, DOE has missed legal deadlines for twenty-eight product standards.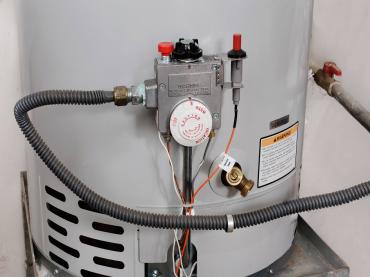 A coalition of energy efficiency advocates and two major water heater manufacturers recently submitted a joint recommendation to the Department of Energy (DOE) to significantly strengthen efficiency standards for residential water heaters. If adopted by DOE, the recommended standards would save more energy than any DOE standard adopted to date—cutting greenhouse gas emissions and other air pollutants while significantly reducing consumers' energy costs.
Contact: Ben Somberg, 202-658-8129, bsomberg@aceee.org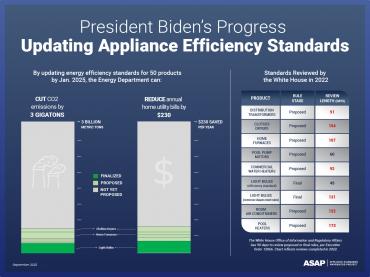 More than 40% of the way through this presidential term, the Biden administration has a long way to go on updating appliance efficiency standards. 
If the Department of Energy (DOE) updates standards for 50 products by the end of this term, it can avert 3 billion metric tons of greenhouse gas emissions while saving households $230 annually on utility bills.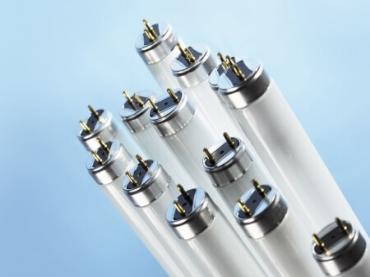 California has just adopted a law this week phasing out most fluorescent light bulb sales in favor of LEDs by 2025—a move that will save households and businesses billions of dollars on utility bills while reducing mercury pollution and greenhouse gas emissions. The law—the second such policy in the country—could help guide the way for other states to transition away from fluorescents.
Contact: Ben Somberg, 202-658-8129, bsomberg@aceee.org