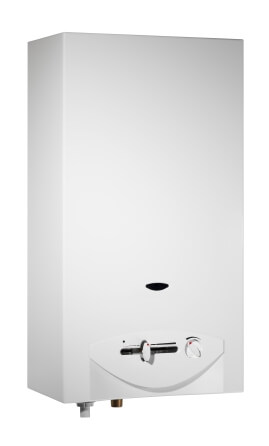 THE PRODUCT:
Residential boilers heat water and provide either hot water or steam to heat a home. Heat is generally distributed from the hot water or steam to the home using radiators.
THE STANDARD:
Congress established standards for residential boilers as part of the Energy Independence and Security Act (EISA) of 2007, and they took effect in 2012. The standards for each type of boiler include a requirement for annual fuel utilization efficiency (AFUE) and/or design requirements. AFUE refers to the portion of energy in the fuel that is converted to useful heat. The initial standards for residential hot water boilers required a minimum efficiency of 82% for gas-fired equipment and 84% for oil-fired equipment.
In 2016, DOE finalized new standards for residential boilers that raised the minimum efficiency levels to 84% and 86% for gas-fired and oil-fired hot water boilers, respectively. The new standards took effect in 2021.
KEY FACTS:
About nine million US homes are heated with boilers, 60% of which are in the Northeast. The efficiency of residential boilers can be improved by increasing the size of the heat exchanger. However, significantly greater savings can be achieved using condensing technology. Condensing boilers extract additional heat by condensing the water vapor in the flue gases, resulting in efficiency levels of 90% or higher.