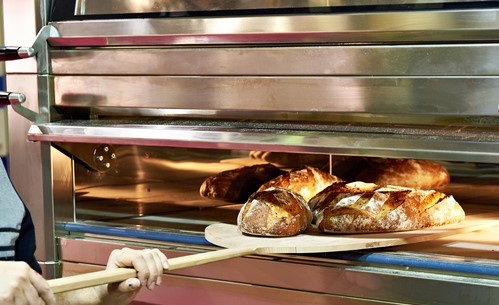 THE PRODUCT:
Commercial ovens are used in commercial kitchens and can be powered by either electricity or gas. Most commercial ovens are convection ovens.
THE STANDARD:
There are no national standards for commercial ovens. In 2021, Massachusetts, Nevada, and Rhode Island adopted state standards based on ENERGY STAR Version 2.2, which took effect in 2015 and requires that ovens meet a minimum cooking efficiency requirement and a maximum idle (or standby) energy rate. Convection ovens meeting ENERGY STAR Version 2.2 consume about 15% less energy than standard models. 
KEY FACTS:
In 2020, 54% of shipments of commercial ovens were ENERGY STAR qualified.