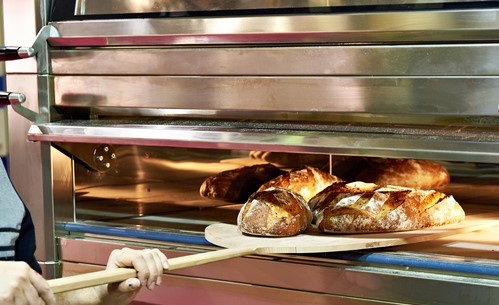 THE PRODUCT:
Commercial ovens are used in commercial kitchens and can be powered by either electricity or gas. Most commercial ovens are convection ovens.
THE STANDARD:
Our recommended standard for commercial ovens is based on ENERGY STAR Version 2.2, which took effect in 2015 and requires that ovens meet a minimum cooking efficiency requirement and a maximum idle (or standby) energy rate. Convection ovens meeting ENERGY STAR Version 2.2 consume about 15% less energy than standard models.
KEY FACTS:
In 2018, 60% of shipments of commercial ovens were ENERGY STAR qualified. States have yet to adopt standards for commercial ovens.