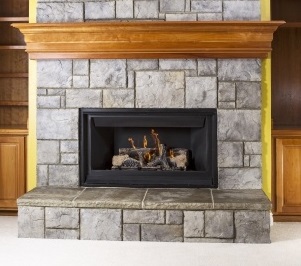 THE PRODUCT:
Gas fireplaces (also known as hearth products) are gas-fired appliances that simulate a solid-fueled fireplace or provide a flame pattern. Gas fireplaces can be for heating or decorative purposes. 
POTENTIAL STANDARD:
There are currently no standards for gas fireplaces. In 2015, DOE proposed a design standard that would prohibit the use of standing pilot lights.
KEY FACTS:
DOE estimates that standing pilot lights represent about 40% of the total energy consumption of gas fireplaces. Many gas fireplaces already use electronic ignition—similar to what is used on gas ranges and ovens—eliminating the need for wasteful standing pilot lights.