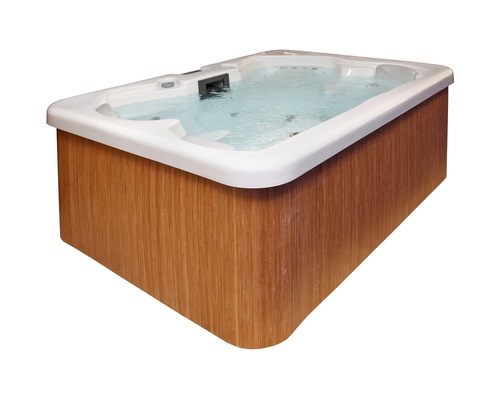 THE PRODUCT:
Portable electric spas are free-standing hot tubs that are electrically heated. 
THE STANDARD:
California adopted the first standard for portable electric spas in 2004. The standard set a maximum limit on standby power consumption based on the volume of water a spa holds. Standby power refers to the energy consumed to maintain the temperature set point and to circulate and filter the water when the spa is not being used. In 2007, standards equivalent to the California standard were adopted by Connecticut and Oregon. Arizona and Washington subsequently adopted equivalent standards in 2009.
In 2014, the American National Standard Institute (ANSI) approved an industry standard for portable electric spa efficiency (ANSI/APSP/ICC 14-2014), which was developed by the Association of Pool and Spa Professionals (APSP) and other stakeholders. The 2014 ANSI standard sets a more stringent limit on allowable standby power consumption. Colorado, Vermont, and Washington adopted the 2014 standards for portable electric spas. In 2019, ANSI updated their standards again. California updated their standards in 2019 generally aligning with the 2019 ANSI standards. The District of Columbia, Massachusetts, Nevada, Oregon, and Rhode Island adopted the 2019 ANSI standards. 
KEY FACTS:
More than five million US households have spas. Typical portable electric spas waste a significant amount of energy through heat loss when the spa is not being used. A typical 300-gallon spa just meeting the current California standard uses more than 200 W of standby power, or about 1,750 kWh per year. For comparison, an average new refrigerator uses about 500 kWh per year.