Contact: Ben Somberg, 202-658-8129, bsomberg@aceee.org  

Washington, DC—New energy efficiency standards for refrigerators and washing machines proposed by the Biden administration today would cut costs for consumers meaningfully while reducing climate pollution. The Department of Energy (DOE) proposals would be the first update to the standards for each product in more than a decade. 
Together, the two standards would save U.S. consumers about $3.5 billion each year on energy and water bills and avert 233 million metric tons of carbon emissions (over 30 years of product sales), according to DOE. 
"The best models have gotten much more efficient while others still use older technologies that cause higher utility bills each month. For washing machines, the inefficient models don't even clean clothes as well. These standards would ensure that each refrigerator or washing machine at the store is efficient by driving manufacturers to incorporate technologies used in their top-performing products," said Andrew deLaski, executive director of the Appliance Standards Awareness Project. "The Energy Department is catching up here with the incredible technical progress we've seen with these products. These standards are a win-win that will save consumers money while reducing climate pollution." 
The DOE's analysis shows that the proposed standards for each product would reduce overall costs for the product's users while producing additional benefits of reduced climate pollution and water waste (for washing machines). 
A household that uses common types of machines—certain refrigerators with the freezer on the bottom, and a top-load washer—would see its energy and water bill reduced by $43 each year compared to the cost of operating today's least efficient models. 
The updated standards would be particularly helpful to reduce utility costs for renters, who rarely get to choose their own refrigerator or washing machine—and pay a greater percentage of their income on utility bills than homeowners do. The standards would help ensure that landlords buy efficient models for their rental units. 
Refrigerators 
Today's refrigerators use far less energy than models from decades ago, even though they are significantly larger. But most models could be much more efficient. 
The DOE last updated standards for the products in 2011. It was required by law to propose updated standards (or propose that no update was necessary) by 2017. 
The updated standards proposed today would strengthen the separate efficiency requirements for different types of standard-size refrigerators (such as top-mount and bottom-mount refrigerator-freezers) and standard-size freezers (upright and chest freezers), as well as for compact refrigerators and freezers (used in hotels and dorm rooms, for example). For instance, refrigerators with the freezer on top would be required to use 15% less energy than is required under existing standards, while side-by-side refrigerator-freezers would use 19% less energy. 
Models meeting the proposed standards would likely use some combination of proven technological improvements, including more-efficient fan motors, heat exchangers, and insulation. In particular, they are likely to use variable-speed compressors (found in some models today). These compressors can run at a lower average speed and do not have to toggle off and on; they can also keep foods at more consistent temperatures. 
Washing Machines 
The standards proposed today would strengthen the separate efficiency requirements for top-loading and front-loading clothes washers. In particular, they would significantly boost the required efficiency of top-loading models, which vary widely in energy and water use today. While some new top-loaders use efficient impellers (or "wash plates"), others still use old-fashioned agitators that require more water and fail to spin the clothes as dry. 
Top-loaders would be required to use 16% less energy than those that just meet the current standards.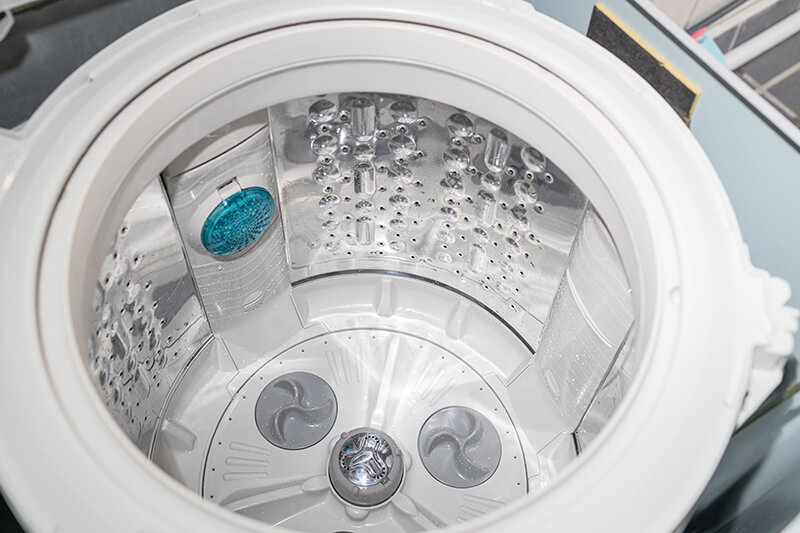 Washing machines meeting the proposed standards would cut costs and greenhouse gas emissions by reducing the significant energy—electricity or gas—used by water heaters and clothes dryers. Significant cost savings would also be achieved by cutting water waste, thereby reducing water and wastewater bills. 
The new standards are also likely to improve the clothes-washing performance of the machines. Consumer Reports has found that while front-loading machines clean most effectively, among top-loaders, high-efficiency impeller machines (which would likely be the primary top-loading models under the standard) perform better than agitator models in washing performance. In the organization's current ratings based on its testing, top-loader models using agitators have an average "washing performance" score of 3.4 (out of 5), while high-efficiency top-loader models score an average of 4.0. 
The DOE last set standards for clothes washers in 2012; by law, it was required to propose updated standards (or propose that no update was appropriate) by 2018. 
### 
The Appliance Standards Awareness Project (ASAP) organizes and leads a broad-based coalition effort that works to advance, win and defend new appliance, equipment and lighting standards that cut emissions that contribute to climate change and other environmental and public health harms, save water, and reduce economic and environmental burdens for low- and moderate-income households.