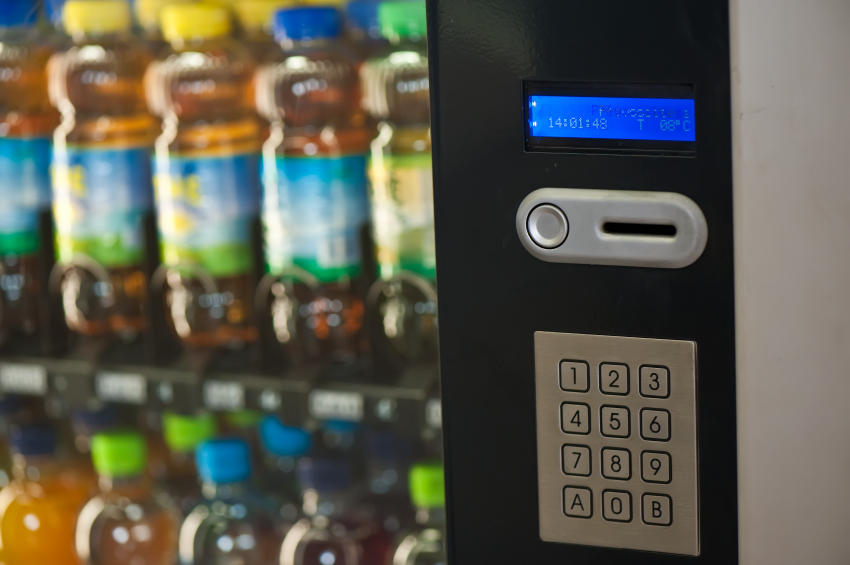 THE PRODUCT:
Refrigerated beverage vending machines include machines that have transparent, glass fronts and machines that have a closed, or opaque front. Some vending machines are "combination" machines, where the machine includes both a refrigerated section to cool and hold beverages and a non-refrigerated section to hold snack items, for example.
THE STANDARD:
The Energy Policy Act (EPAct) of 2005 directed DOE to establish the first-ever national standards for refrigerated vending machines.  DOE published a final rule in 2009, and the standards took effect in 2012. The standards are based on the measured daily energy consumption (kWh/day) and vary based on the machine's volume. 
In 2016, DOE finalized updated standards for refrigerated beverage vending machines that cut energy use by 5-55%. The standards took effect in 2019.
KEY FACTS:
The efficiency of refrigerated beverage vending machines can be improved by employing technologies such as higher-efficiency compressors and fan motors and improved heat exchangers and insulation. In addition, the new standards credit energy-saving control strategies, including lighting controls and refrigeration system controls. Lighting controls automatically dim or turn off the lights illuminating the beverages and any signage during periods when a building is closed or there is low customer traffic, while refrigeration system controls allow the temperature of the beverages in the machine to rise a few degrees during periods of extended inactivity.