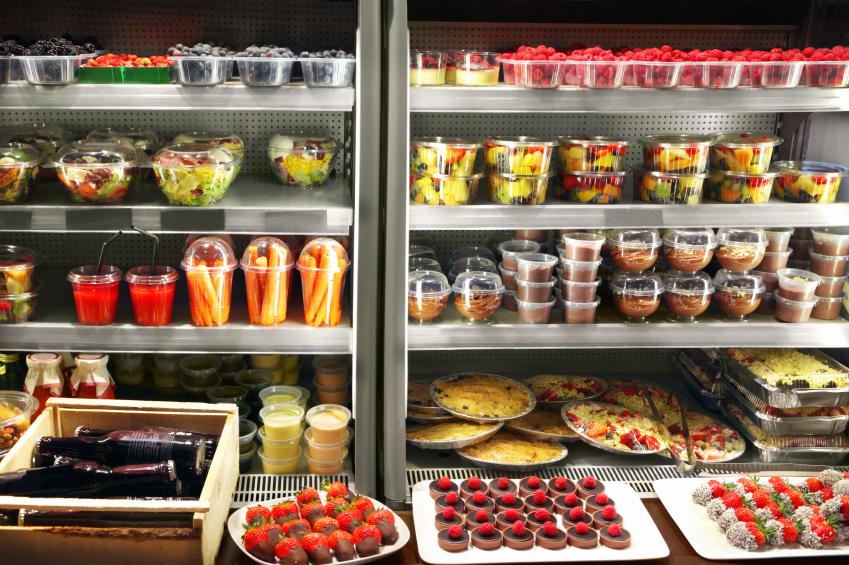 THE PRODUCT:
Commercial refrigeration equipment refers to refrigerators and freezers used in supermarkets, convenience stores, restaurants, and commercial kitchens. Commercial refrigeration equipment can either be "self-contained," where the refrigerated case and the complete refrigeration system are combined into a single physical unit, or "remote condensing," where the compressor and condenser are located remotely from the refrigerated case. "Reach-ins" are self-contained equipment that have either solid or glass doors and are typically used in food-service establishments. Refrigerated display cases, which are commonly used in supermarkets, are remote condensing and can either have doors or be open cases.
THE STANDARD: 
The Energy Policy Act (EPAct) of 2005 set standards for "reach-in" refrigerators and freezers, which took effect in 2010. In 2009, DOE issued new standards  for additional types of equipment including ice-cream freezers, self-contained equipment without doors, and remote-condensing equipment. These standards took effect in 2012.
In 2014, DOE published a final rule updating the standard levels for all types of commercial refrigeration equipment, and they took effect in March 2017. The new standards cut energy consumption by more than 40% for solid-door "reach-in" refrigerators and freezers, and by 28% and 12% for glass-door supermarket refrigerator and freezer display cases. 
KEY FACTS:
Refrigeration accounts for about 15% of total commercial building electricity consumption. Compared to older units, commercial refrigeration equipment meeting the latest standards employ technologies such as LED lighting and occupancy sensors, high-performance glass doors, and high-efficiency motors. Some equipment is now also using new refrigerants such as propane (R290), which provides significantly better efficiency performance than traditional refrigerants in addition to having zero ozone depletion potential (ODP) and near-zero global warming potential (GWP).