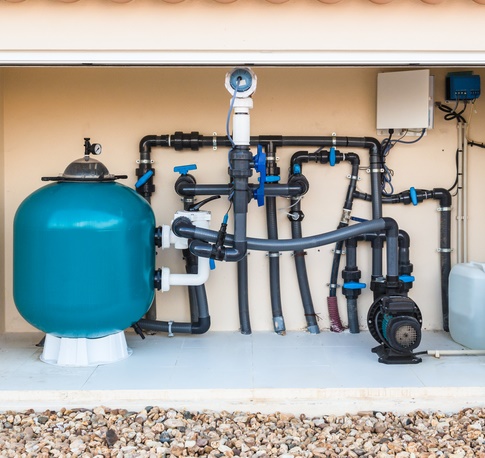 THE PRODUCT:
Pool pumps are used to circulate and filter swimming pool water in order to maintain clarity and sanitation.
THE STANDARD:
DOE established the first national efficiency standards for pool pumps in 2017. The new standards, which take effect in 2021, were negotiated by a working group, which included representatives from pool pump and motor manufacturers, state government, utilities, and efficiency advocates. The standards will cut the energy use of in-ground pool pumps by about 70% and can be met by switching from single-speed to variable-speed pumps.
Four states (Arizona, Connecticut, Florida, and Washington) adopted pool pump standards based on standards which California implemented starting in 2006.
KEY FACTS:
There are more than five million in-ground pools and three million above-ground pools in the US. A typical pool pump can consume up to 6,000 kWh of electricity per year, which is equivalent to about half the annual electricity consumption of an average US household. Variable-speed pumps provide huge energy savings by being able to change their speed as needed, speeding up to clean the pool or slowing down and saving energy when filtering the water.